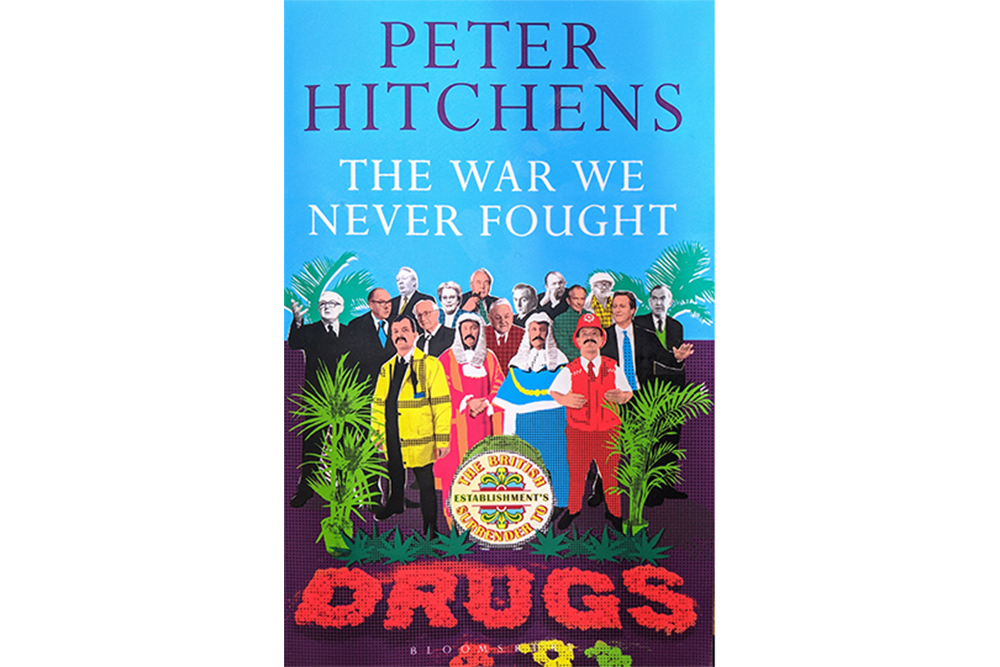 The War We Never Fought: Drugs!
Author: Peter Hitchens
Publisher: Bloomsbury Publishing
www.bloomsbury.com
Controversies In Drug Policy & Practice
Author: Professor Neil McKeganey
Publisher: Palgrave-MacMillan
www.palgrave.com
The Pied Pipers of Pot
Author: P. McColl (with E. Todd)
Publishers: Grafton & Scratch
www.graftonandscratch.com
Drug War Heresies:
Learning from Other Vices, Times & Places
Author: R.J MacCoun & P. Reuter
Publisher: Cambridge University Press
www.cambridge.org
Reefer Sanity: Seven Great Myths About Marijuana
Author: Dr. K Sabet
Publisher: Beaufort Books
www.beaufortbooks.com
Certified: An Autobiography
Certified: An Autobiography
Author: David Harris
Publisher: Grace & Justice Publishing
Henry's Demons
Henry's Demons:

Author
: Patrick and Henry Cockburn
Tragic, but important story of the devastation of mental health and Marijuana's heinous contribution to it!
Tell Your Children

Author
: Alex Berenson
Publisher
: Free Press (January 8, 2019)
An eye-opening report from an award-winning author and former New York Times reporter reveals the link between teenage marijuana use and mental illness, and a hidden epidemic of violence caused by the drug—facts the media have ignored as the United States rushes to legalize cannabis
Editors: Dr K. Sabet & K.C. Winters)
Publisher: Oxford University Press
Edited: V.R. Preedy (BSc, PhD, DSc, FRSB, FRSH, FRIPHH, FRSPH, FRCPath, FRSC)
Publisher: Elsevier Academic Press
A comprehensive compilation of multiple facets of cannabis from a medical perspective.
Kenneth Finn, MD; Springs Rehabilitation, PC; Colorado Springs, CO, USA
Whoa Dude!
Think on these things before getting too deep into smoking Weed*
*or what the science of marijuana is telling us about the harmful effects for you, your friends, or your kids.
Author: Kevin G Becker, (PhD) Ned Hopkins (Illustrator)
What the Marijuana Industry Doesn't Want You to Know
Author: Kevin A Sabet, (Drug Czar to Three US Presidents Patrick J Kennedy (Foreword by)